Marshall Trailers Appointment
Printer-friendly version
***Announcement ***
NEW Dealers for Marshall Trailers 
We are pleased and very excited to announce we have been appointed dealers for Marshall Trailers. 
Marshall trailers are a long established family firm and have been making trailers since 1952. They
are the UK's oldest and largest trailer manufacturer.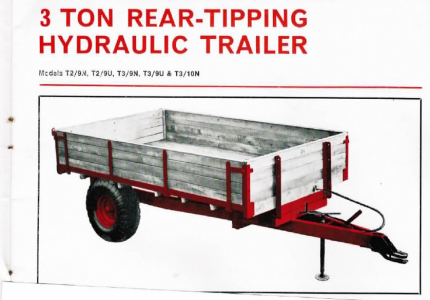 Now they produce on average over 2000 units per year from their modern factory in Aberdeen
which uses 21st century production methods from the motor-industry, that rely on better
integrating the state of the art plasma cutters, presses and robot welders into the production line.
The end results are that machines are better looking and better finished every time.
Marshall trailers produce a wide range of products from silage trailers, grain trailers, dump trailers, bale trailers, muck spreaders and tankers.
click the link to see the whole product range. https://www.marshall-trailers.co.uk/products
"Now there should be no excuse not to consider a Marshall machine; a family business with traditional values producing a modern, state of the art product!"
Please give us a call and let us quote you for a new Marshall trailer.
https://www.marshall-trailers.co.uk/